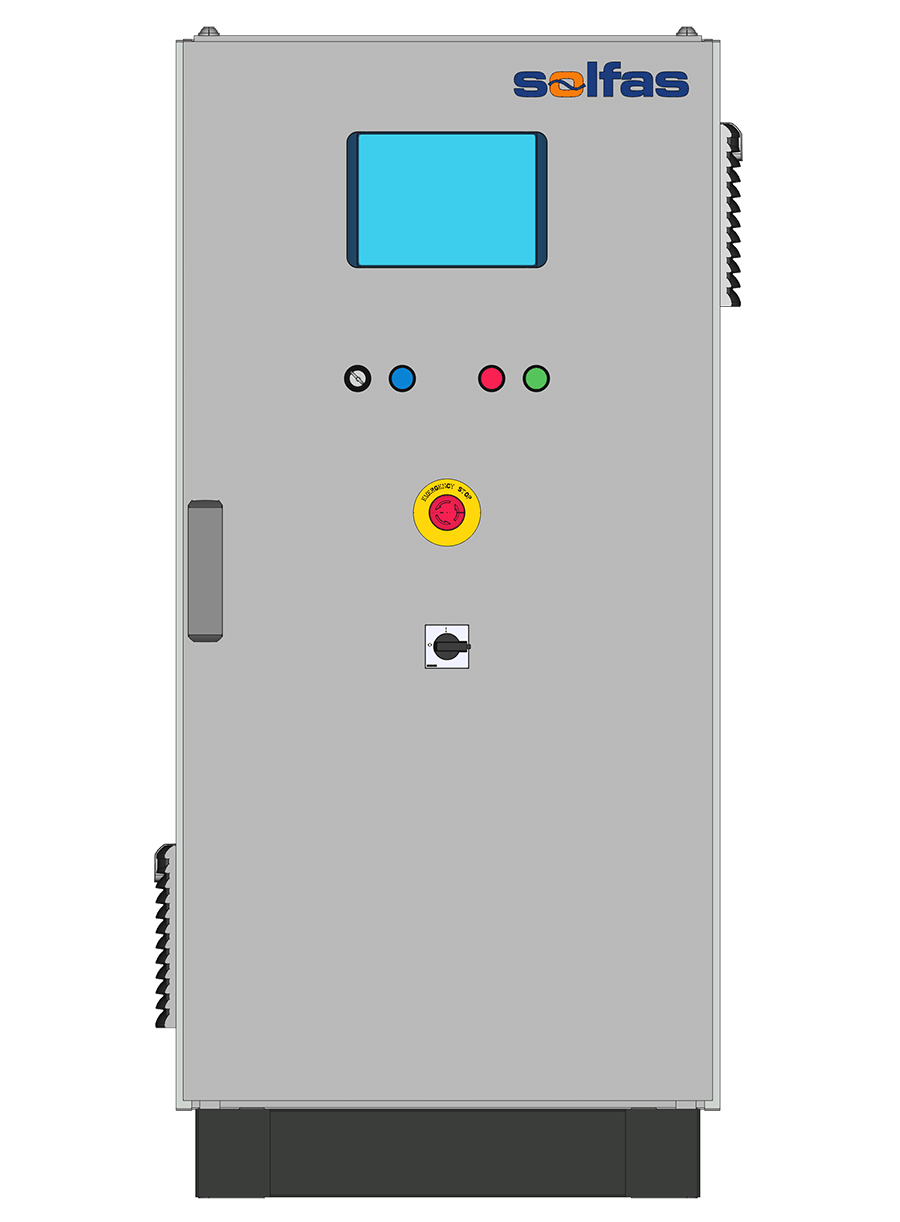 Induced AC Voltage Test System according to IEC60076
The innovative and efficient frequency converter technology generates a 3-phase inusoidal output voltage with low distortion. The system features precise measurement and full protection.
Output frequency 50-200Hz

For power transformers up to 2000kVA
The output voltage, current and frequency are precisely measured. RMS and peak values for each phase are displayed.
A current limit for protection can be adjusted.
The entire system is operated via the 7″ TFT touch display. Remote control via Ethernet and web interface is possible.
As an option the operation with Solfas Test Suite is possible.
Model
IVT1010
IVT1020
Output Power
10kVA continuous
20kVA continuous
OutputRanges
1000V 6A, 500V 12A, 250V 24A1)
1000V 12A, 500V 24A, 250V 48A1)
Output Frequency
50-200Hz 1)
Distortion
<2%2)
Input Voltage
3AC 400V±5% 50 60Hz1)
Input Current
16A
32A
Measurements
Voltage, current, power, power factor, frequency, accuracy better 0.5%
Protection
Overcurrent, overvoltage , overtemperature
Safety Features
Internal emergency stop , connection for external emergency stop , connection for
one safety interlock, warning lights , key switch, start and stop buttons
Dimensions (WxHxD)[mm]
600x1600x600mm1800x1900x600mm
600x1600x600mm1800x1900x600mm
Weight
210Kg
320 Kg
1)other on request2) at 50 100% of range
You have special requirements for testing power transformers?
Contact us directly and allow us to advise you!
Monday to Friday 9am-5pm
+49-30-36751954