Distribution Transformer Test System according to IEC60076
High throughput by automated test sequences with a minimum of manual interaction.
Comfortable Operation and Reporting
Solfas Test Suite 2 software for TTS1000D series guarantees a maximum of flexibility and a minimum of interventions to keep the test duration as short as possible.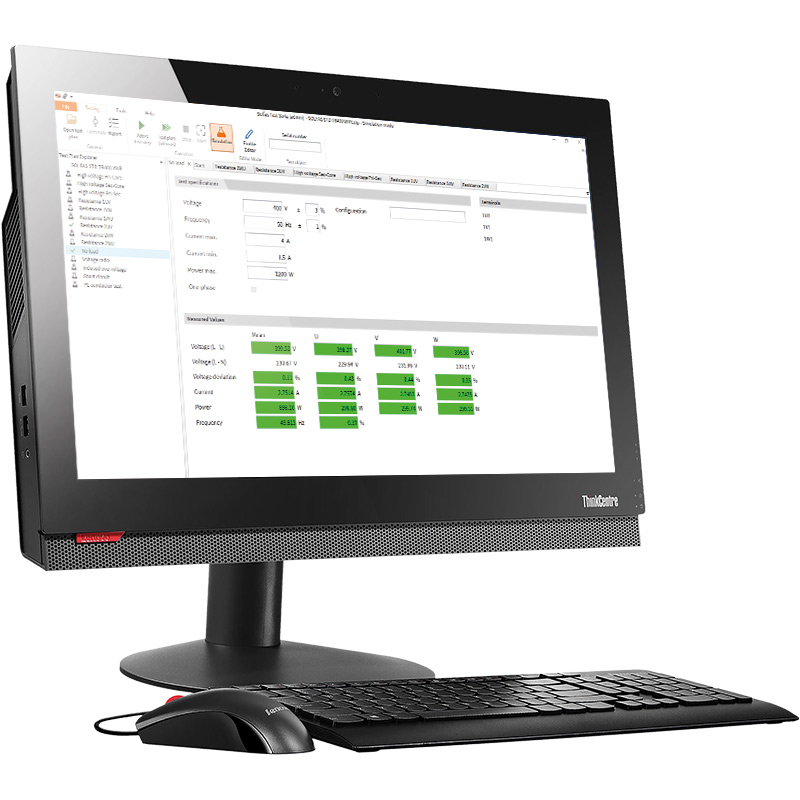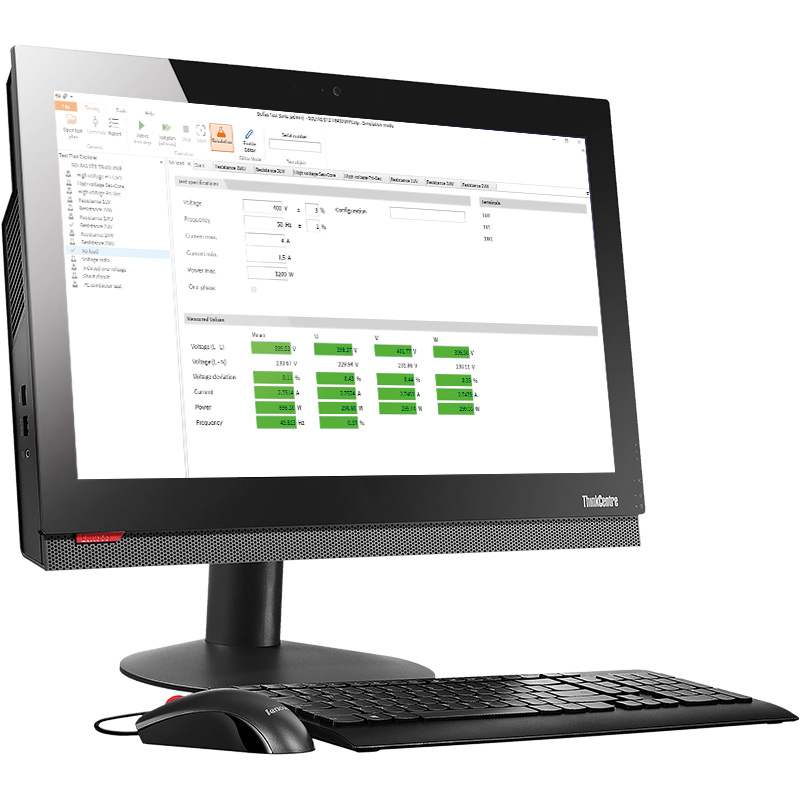 After transformer connection the TTS Transformer Test System is completely operated via a control unit PC. This allows safe, quick comfortable testing from remote. Test plans for each transformer type allow the exact repetition of individual test sequencences. Test reports are automatically generated and stored.
The TTS1000D makes transformer testing easier, faster and more safe.
TTS1000D included Test Steps
Short Circuit Impedance and Load Loss

Voltage Ratio and Vector Group
More test steps required?
One Transformer, One Test Report
After each measurement. For each transformer.
Test reports are automatically generated after each test and stored on a file server. They can be conveniently retrieved from your desktop.
Automatic report generation

Detailed results for each test step
The Distribution Transformer Test System Setup*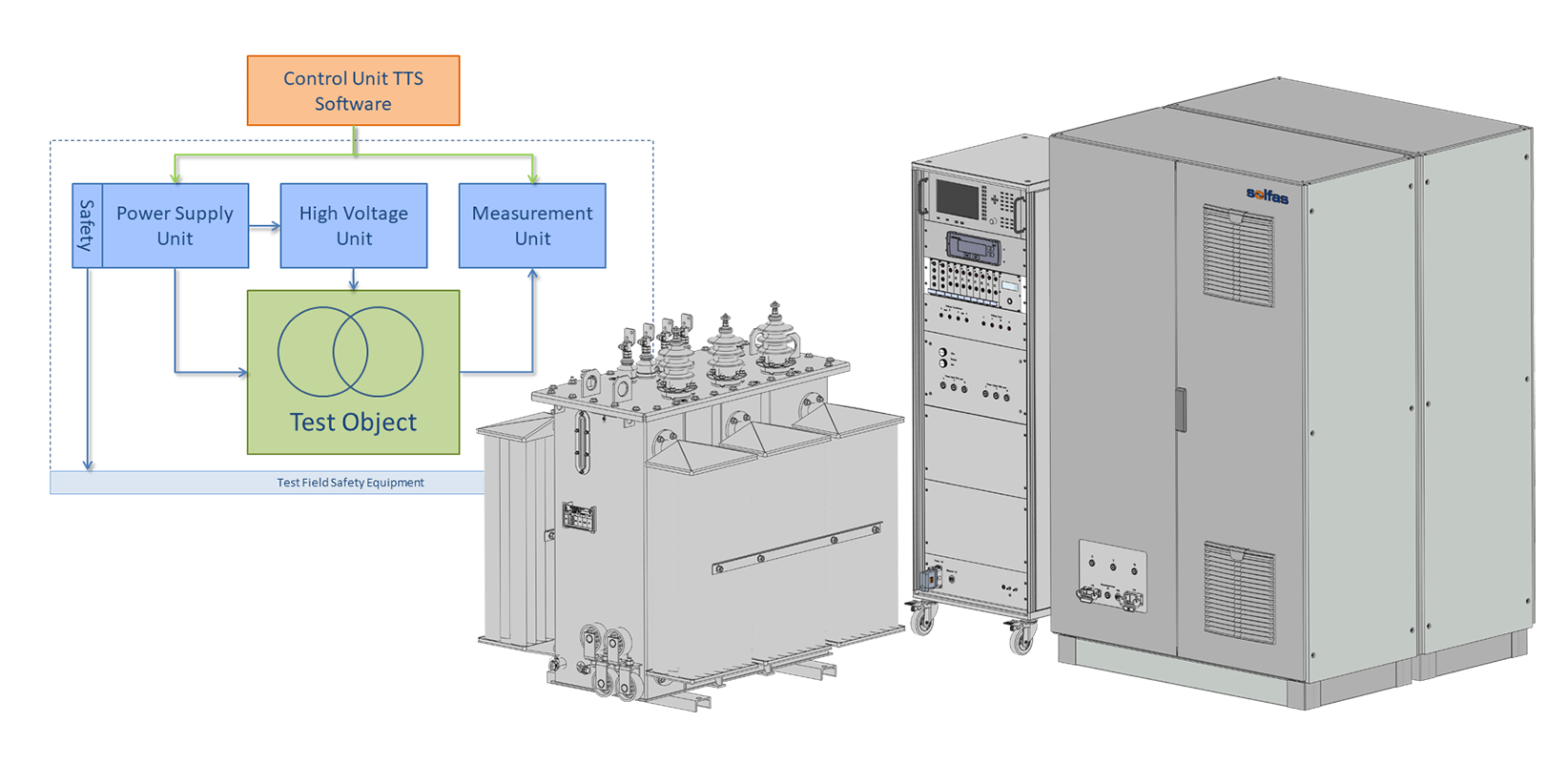 *The final setup depends on the system you have chosen, on your requirements and on site conditions.
The system is equipped with safety devices in accordance with EN50191 to protect the operating personnel from dangerous electrical voltages. Various accessories are available for optimum adaptation to individual workplace requirements.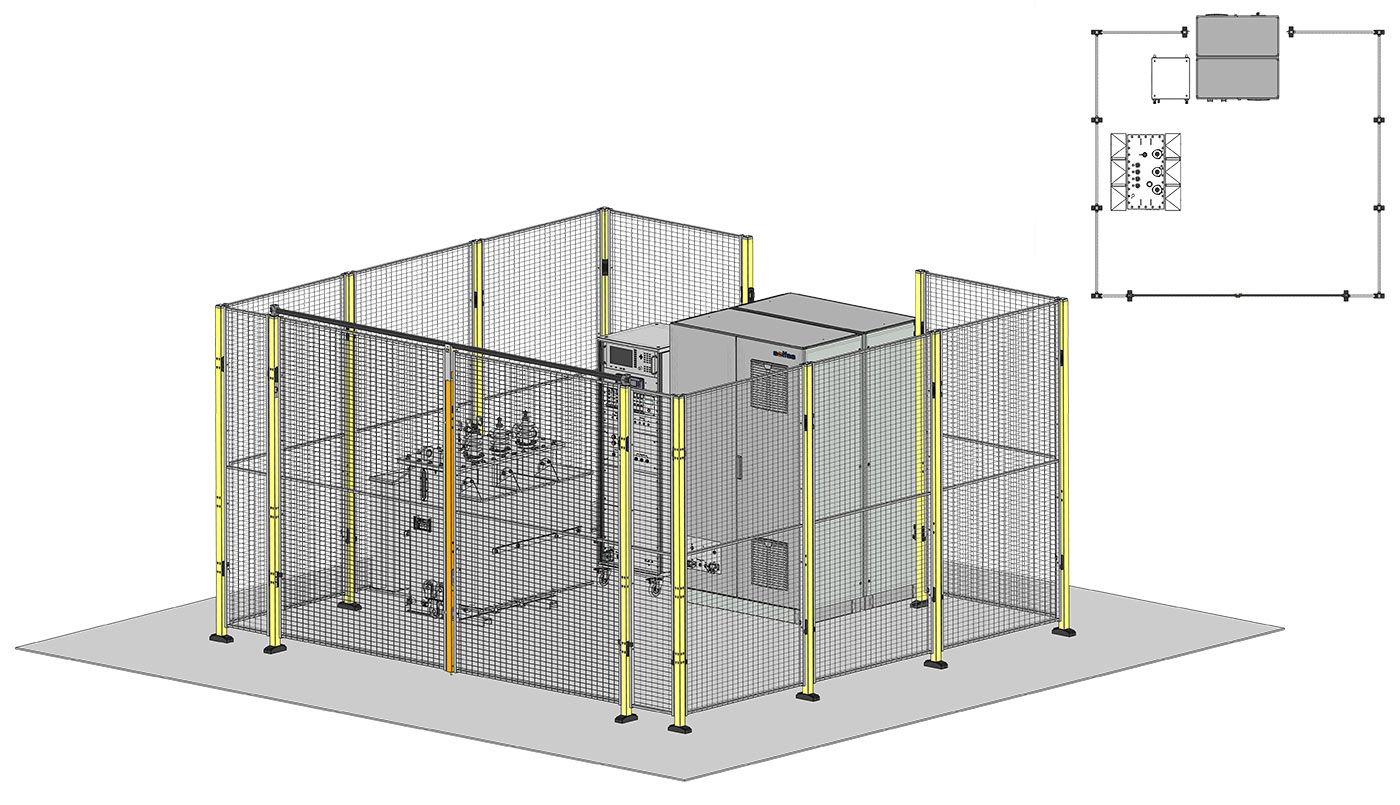 Model
TTS1000D
TTS1050D
TTS1100D
TTS1200D
Output Power
Without
Supply
54kVA
108kVA
216kVA
Sine Power Supply
Output Power Ranges1 2
–
250V 125A
500V 63A
750V 42A
1000V 32A
1500V 21A
250V 250A
500V 125A
750V 84A
1000V 63A
1500V 42A
250V 500A
500V 250A
1000V 125A
2000V 63A
3000V 42A
Transformer Rating
Routine Test3
–
Up to 1MVA
3…36kV 2%…8%
Up to 2MVA
3…36kV 2%…8%
Up to 4MVA
3…36kV 2%…8%
Transformer Rating
Heatrun Test3
–
Up to 500kVA
3…24kV 2%…6%
Up to 1MVA
3…24kV 2%…6%
Up to 2MVA
3…36kV 2%…8%
Output Frequency
–
50Hz-400Hz
Power Measurement
Precision power analyzer , Basic accuracy ±0.01% Rdg+0.02% Rng
Winding Resistance4
4-wire Measurement, Resolution 1 µΩ , Accuracy ±0.03% Rdg+0.015% Rng
Switching Matrix
8 Connection Points for Automatic Voltage Ratio and 4 Wire Winding Resistance Test
High Voltage Test1
Separate Unit, 100kVAC, 10kVA 100mA continuous , 20kVA 200mA 1h ON 23h OFF
Insulation Resistance
Test voltage 500V, 1000V, Resistances up to 2GΩ
Safety Features
Complete plug & play solution for safe testing according to EN50191
Connections for emergency stop buttons , up to 5 safety sensors, warning lamps
Power Supply Weight and Dimensions (WxHxD)[mm]
–
1100kg
1200x1900x1200
1350kg
1200x1900x1400
1960kg
1600x1900x1600
1) Customized ranges are available
2) Ranges for 50…60Hz, output current derating for 60…400Hz
3) Range limits must be considered , please contact Solfas for details
4) Option for higher resolution available