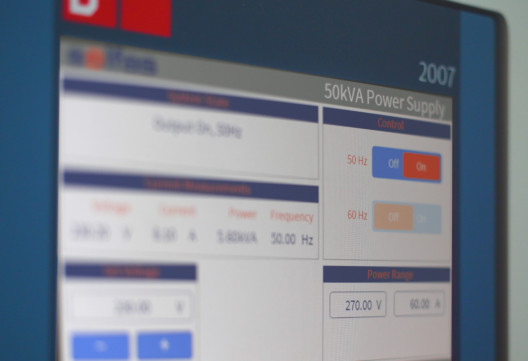 3-PHASE AC POWER SOURCE PSI1000 SERIES
In many applications test voltages with 60Hz or varoius voltages are needed. Solfas PSI1000 power supplies provide the ability to simulate all worldwide used mains voltages and frequencies.
They are ideally suitable for routine tests of home appliances and other products for the global market.
ENERGY EFFICIENT AND COMPACT
Thanks to state-of-the-art frequency inverter technology and high-quality components, the PSI1000 power supplies ensure efficient and reliable operation.
The compact design and the small footprint allow great flexibility for integration and positioning. Two power ranges provide optimal adaption to higher current requirements at low voltages.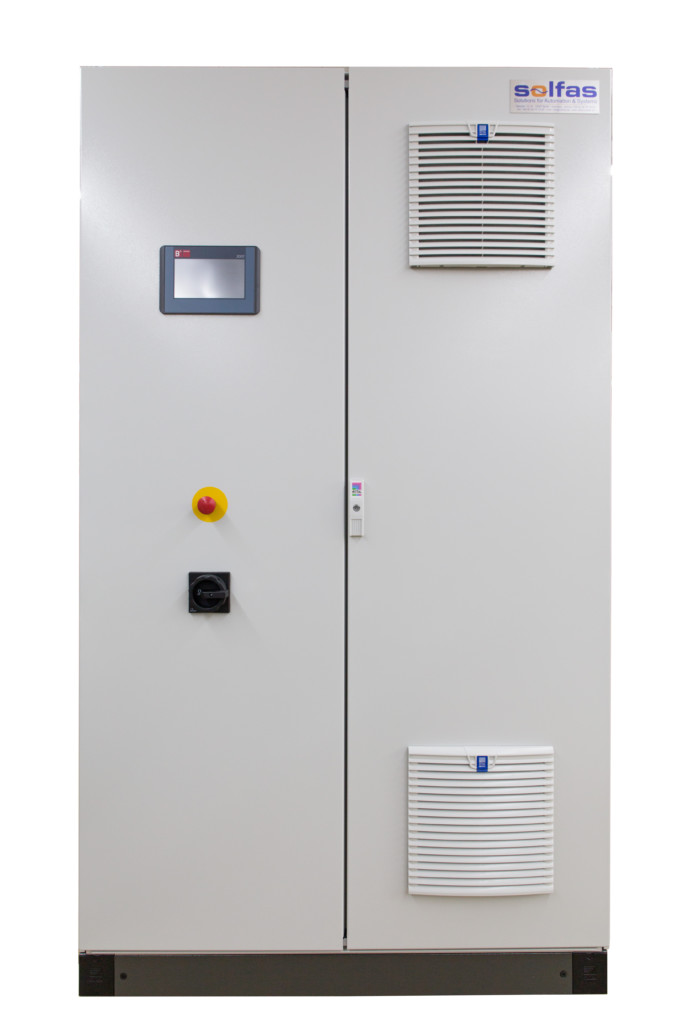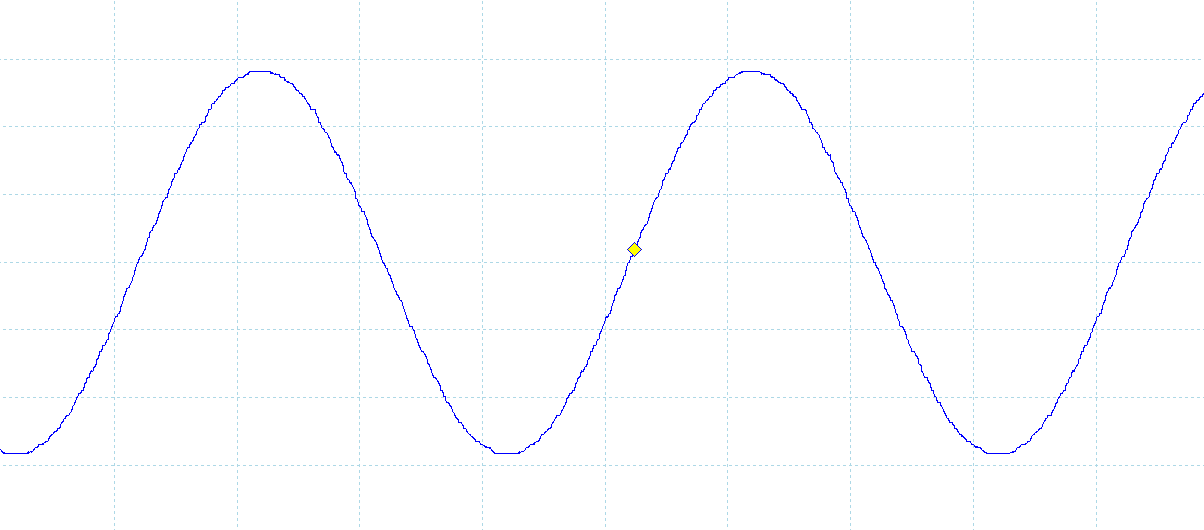 SINE VOLTAGE – LOW DISTORTION
With sinusoidal output voltage and low distortion the PSI1000 power supplies allow qualified tests and precise measurements.
PRECISION MEASUREMENT AND CONTROL
The precise digital regulation ensures stable output voltage independent from line voltage and output load. This provides constant conditions for testing high quality products.
Voltage, current and power are measured at each output phase. The system is protected against short circuit, overload and overtemperature.
THE POWER SUPPLY FOR TESTING GLOBAL MARKET PRODUCTS
Model
PSI1015
PSI1025
PSI1050
PSI1075
Output power
15kVA
25kVA
50kVA
75kVA
Output ranges
240V LL / 140V LN, 36A
480V LL / 280V LN, 18A
240V LL / 140V LN, 60A
480V LL / 280V LN, 30A
240V LL / 140V LN, 120A
480V LL / 280V LN, 60A
240V LL / 140V LN, 180A
480V LL / 280V LN, 90A
Output frequency
45 … 65Hz¹
Distortion
<1%²
Input voltage
3AC380-480V 50-60Hz
Input current
32A
50A
100A
150A
Measurements
voltage, current, power, power factor, frequency, accuracy better 0.5%
Protection
Overcurrent, overvoltage, overtemperature
Safety features
Emergency stop
Dimensions (WxHxD)
800x2100x600mm
1000x2100x600mm
1200x2100x800mm
1200x2100x800mm
Weight
450kg
630kg
750kg
870kg
¹ Other on request ² between 20-100% of range
3-phase AC power source
Power 15kVA, 25kVA, 50kVA or 75kVA
Voltage ranges 0-240V and 0-480V
Single phase load possible
TFT touch display
Remote operation via webinterface
Digital PLC control
Ethernet interface for remote control
Home appliances production test
Machinery testing for the global market
Motor and fan test
Supply for 60Hz test voltage network
Research and development
Burn in or heat run tests
Industrial production
ORDER NUMBER
DESCRIPTION
PSI1015
3-Phase AC Power Source PSI1015
Output power 15kVA
PSI1025
3-Phase AC Power Source PSI1025
Output power 25kVA
PSI1050
3-Phase AC Power Source PSI1050
Output power 50kVA
PSI1075
3-Phase AC Power Source PSI1075
Output power 75kVA