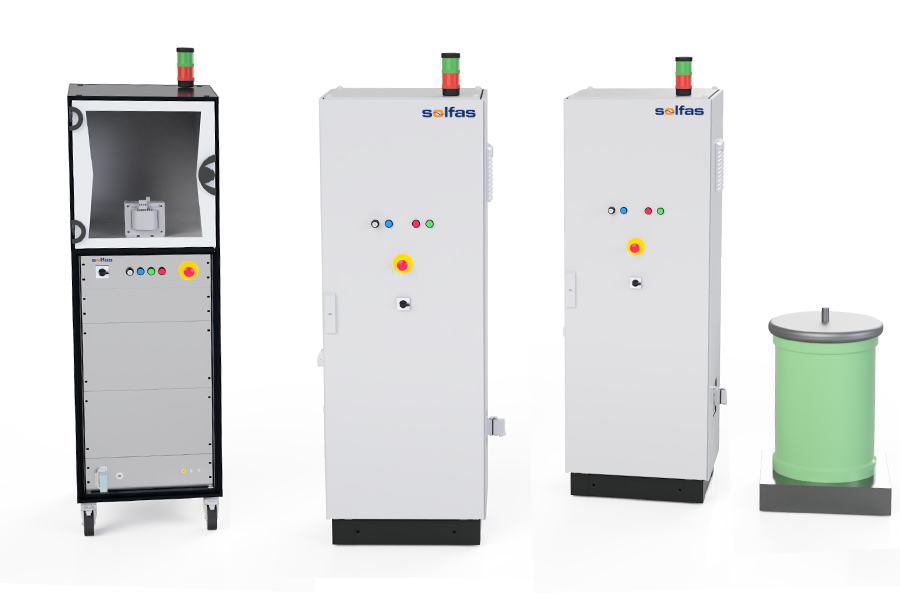 Partial Discharge & High Voltage Test
All-in-one Partial Discharge Test System according to IEC602070, IEC60664-1 and IEC61730-2
What are partial discharges?
Partial discharges are a result of local electrical stress concentrations in the insulation or on the surface of the insulation which lead to electron movements.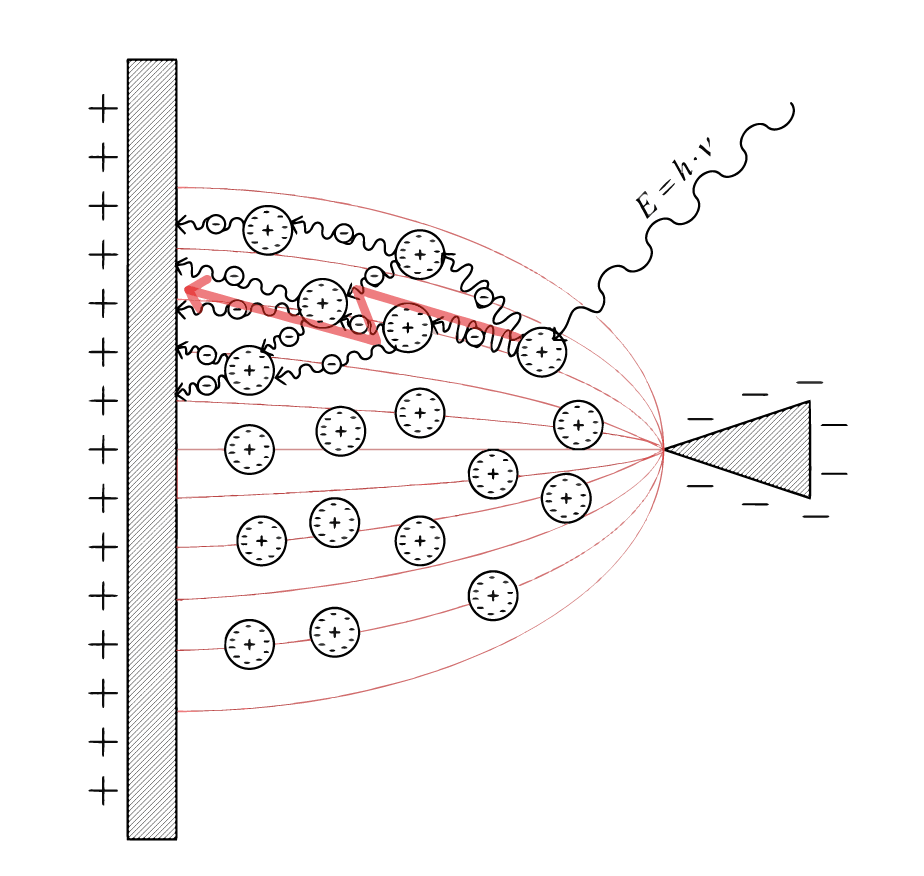 Partial discharge can be described as small electrical sparks that occur in windings whenever there are small air gaps or voids in or around the insulation. Once sparking occurs, the windings start to deteriorate. The larger the void in insulation, the larger the possible discharge resulting in possible machine failure.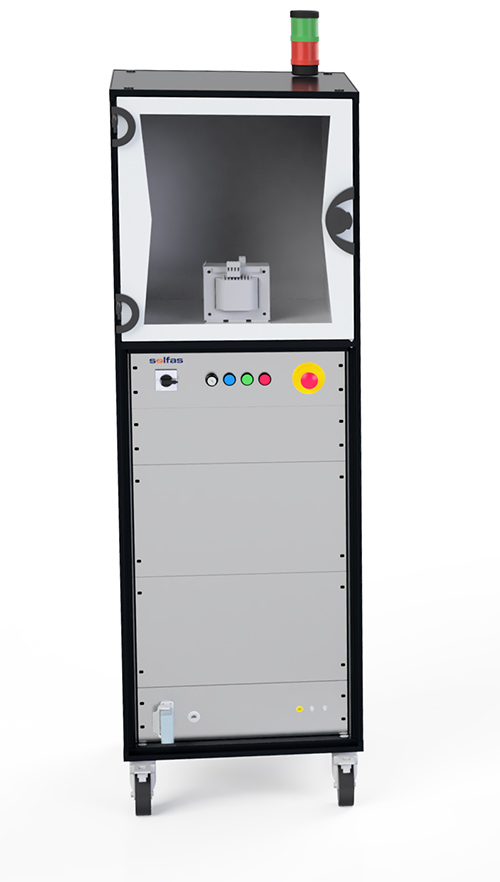 Compact 19" rack with integrated high voltage unit and test cabin for smaller test objects like optocouplers, power semiconductors or transformers. For test voltages up to 12kV.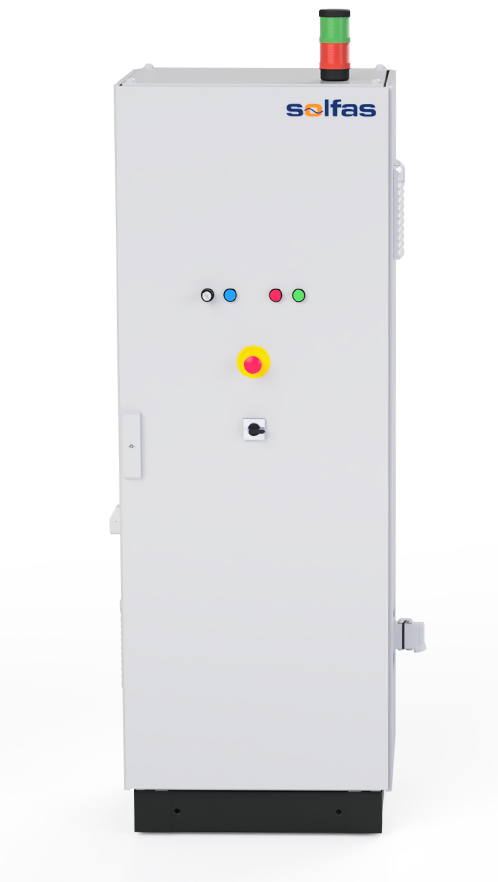 With integrated high voltage unit for test voltages up to 25kV.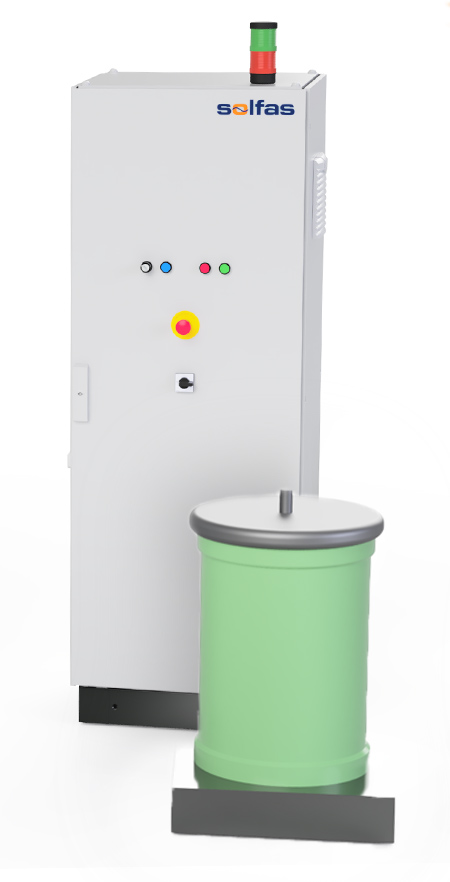 With external high voltage unit for test voltages up to 100kV.
Low distortion electronic AC source
The energy-efficient and low-interference electronic AC power source enables precise and fast regulation of the output voltage during partial discharge measurement. The rate of voltage rise and the output frequency are adjustable. PD are measured with a high precision instrument. The remote control via PC allows testing from a safe distance.
Take advantage of Solfas Test Suite 2
Define your test voltage sequence
Set voltage steps, duration and slope to fit your custom or IEC standard test requirements.

One Test Object, One Test Report
After each measurement. For each test object.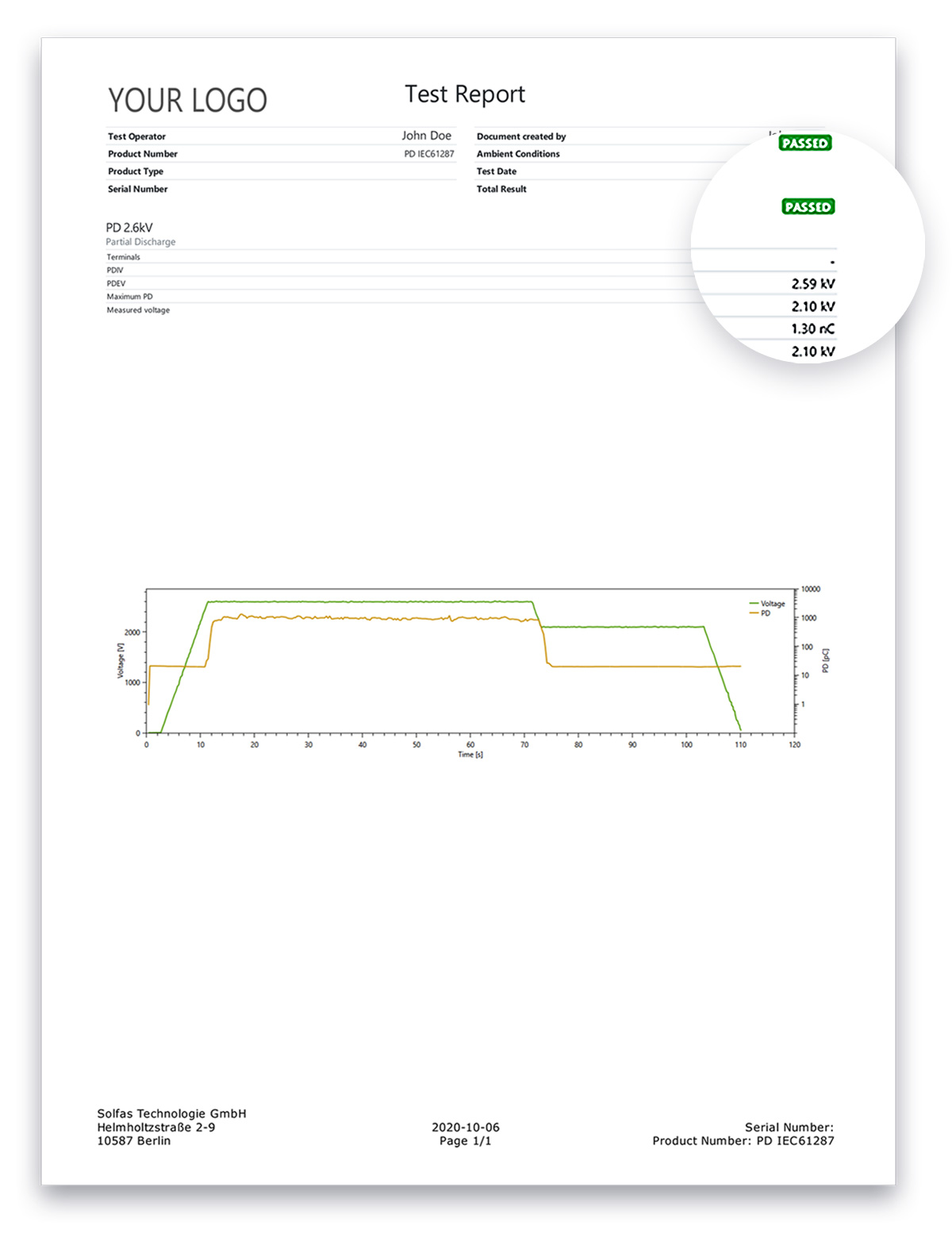 Reports are automatically generated after each completed test sequence and stored on a file server.

They can be conveniently accessed from your desktop.
Automatic report generation

Detailed results for each test step

Customizable report template
Model
GPD2100-6
GPD2100-12
GPD2200-25
GPD2500-50
GPD2500-100
Output Voltage
6kV
12kV
25kV
50kV
100kV
Output Current
100mA
100mA continous, 200mA for 60s
Output Power continuous
0.6kVA
1.2kVA
2.5kVA
5.0kVA
10kVA
Output Power for 60s
0.6kVA
2.4kVA
5.0kVA
10kVA
20kVA
Output Frequency
50..60Hz 1)
High voltage transformer
Single pole, cast-resin-type, maintenance-free
Single pole, oil-insulated, maintenance-free
Input Voltage
1AC 230V±5% 50-60Hz 1)
3AC 400V±5% 50-60Hz 1)
Input Current
6A
16A
16A
16A
32A
Measurements
Output voltage, Output current, Transformer input current,
Current accuracy 1.0% of range, Voltage accuracy 2.5% of range
Protections
Adjustable overcurrent limit, overvoltage, overtemperature
Safety Features
Emergency stop button, warning lights, Interlock key, conection for external safety interlock,
connection for external emergency stop buttons
PD Coupling Capacitor
1nF
PD Center Frequency Range
0..2.5MHz
PD Bandwidth
100kHz, 300kHz, 1000kHz
Dimensions Cabinet Unit (WxHxD)[mm]
553x1667x600
553x1667x600
600x1700x500
600x1700x500
600x2100x500
Dimensions High Voltage Unit (WxHxD)[mm]
internal
540x700x540
540x830x540
Weight
110kg
140kg
230kg
210kg + 180kg
320kg + 220kg
Request
1)other on request