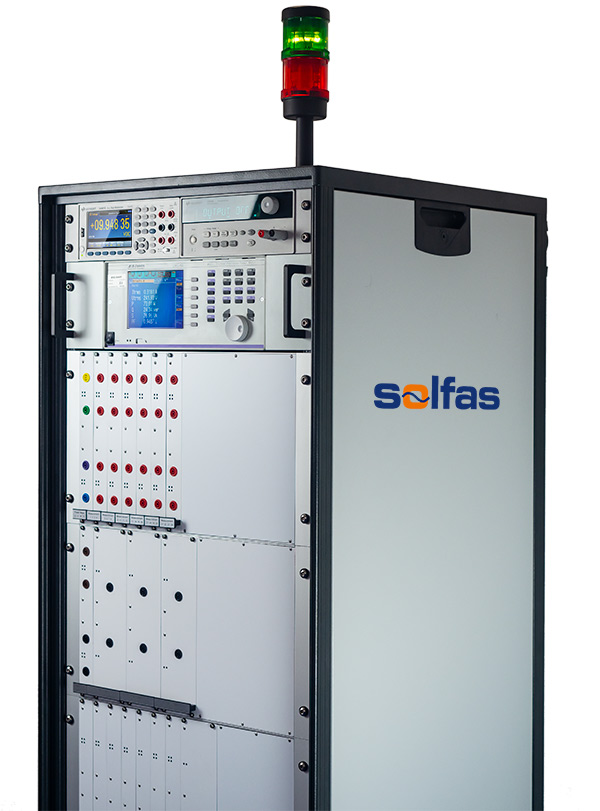 Low Voltage Power Transformer Test System
Test system for 1-Phase and 3-Phase Power Transformers with one time connection for all tests.
Sine Inverter Power Supply for Transformers up to 2000kVA
With the innovative and efficient frequency converter technique, a sinusoidal output voltage with low harmonic is generated.
The output frequency range is 50-400Hz, this allows AC induced voltage tests. The wide voltage and current range and the precise regulation are the ideal solution for routine testing of power transformers.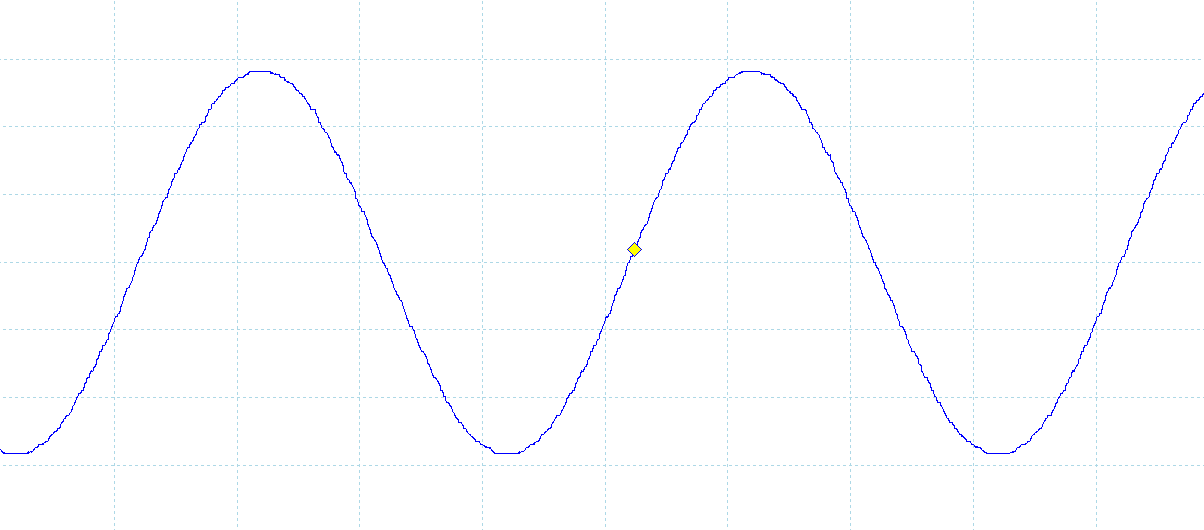 Comfortable Operation and Reporting
Solfas Test Suite 2 software for TTS1000L series guarantees a maximum of flexibility and a minimum of interventions to keep the test duration as short as possible.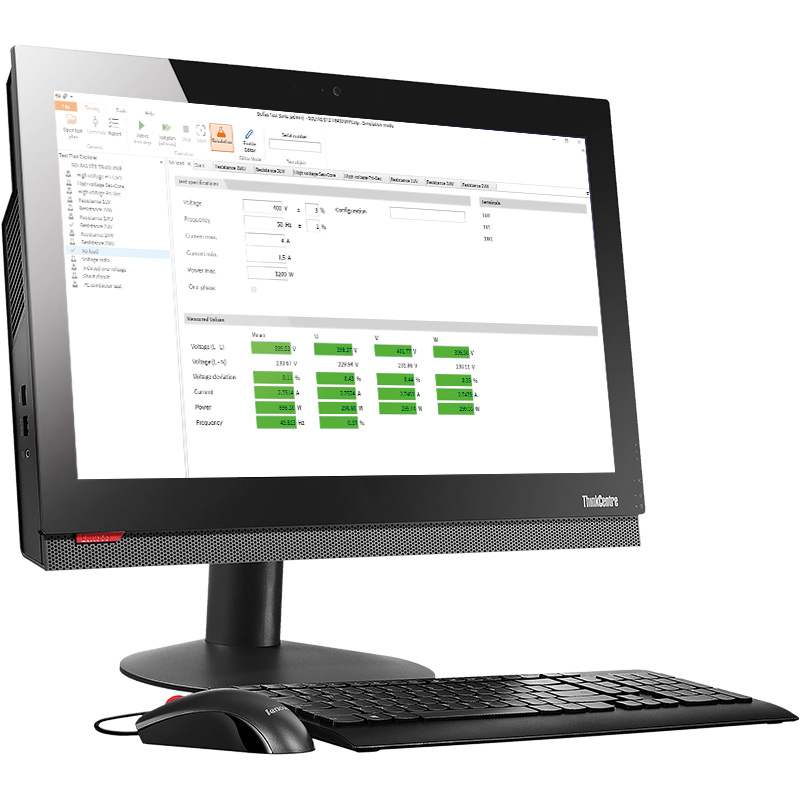 After transformer connection the TTS Transformer test system is completely operated via a control unit PC. This allows safe, quick comfortable testing from remote. Test plans for each transformer type allow the exact repetition of individual test sequencences. Test reports are automatically generated and stored.
The TTS1000L makes transformer testing easier, faster and more safe.
One Transformer, One Test Report
After each measurement. For each transformer.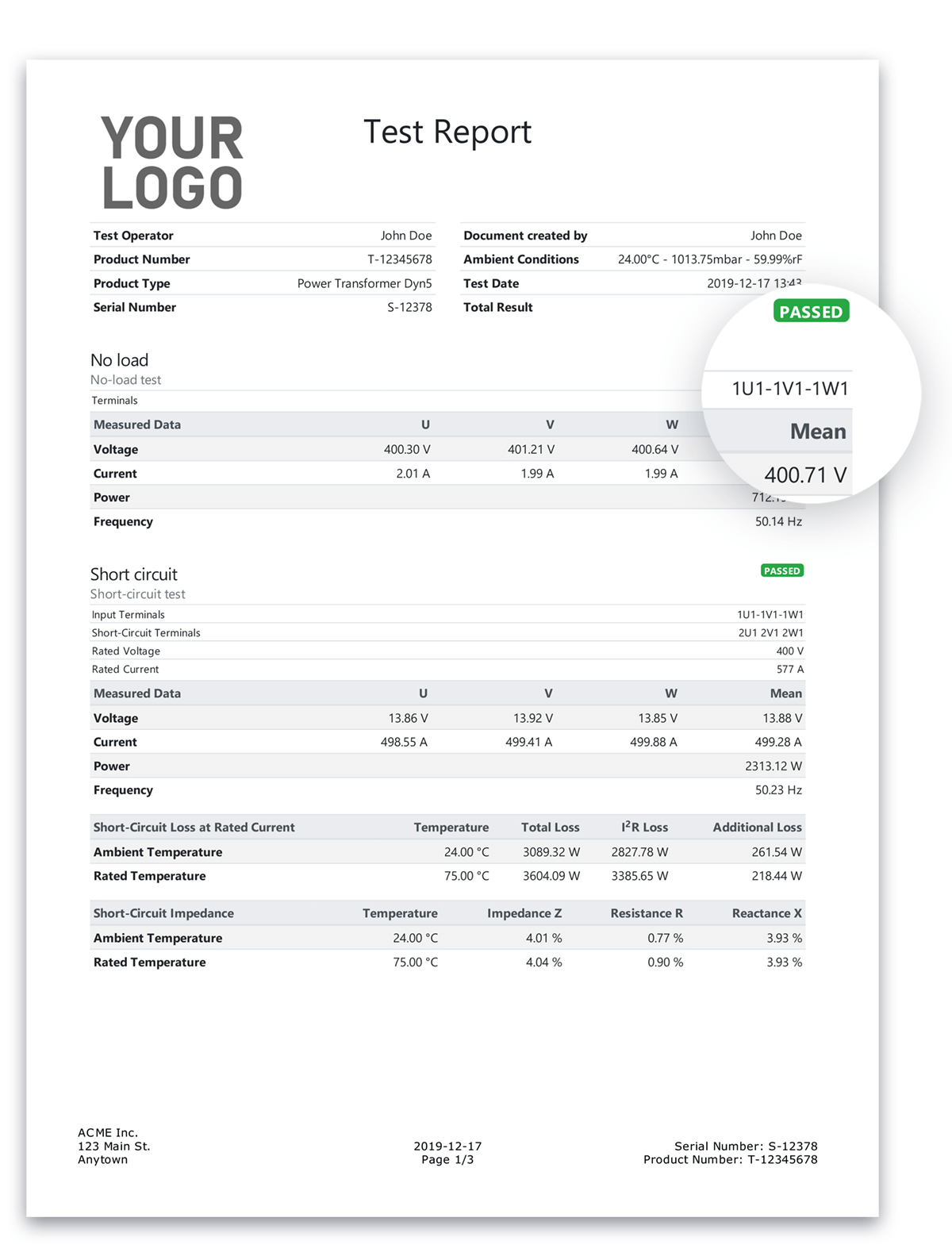 Test reports are automatically generated after each test and stored on a file server. They can be conveniently retrieved from your desktop.
Automatic report generation

Detailed results for each test step
TTS1000L Series System Overview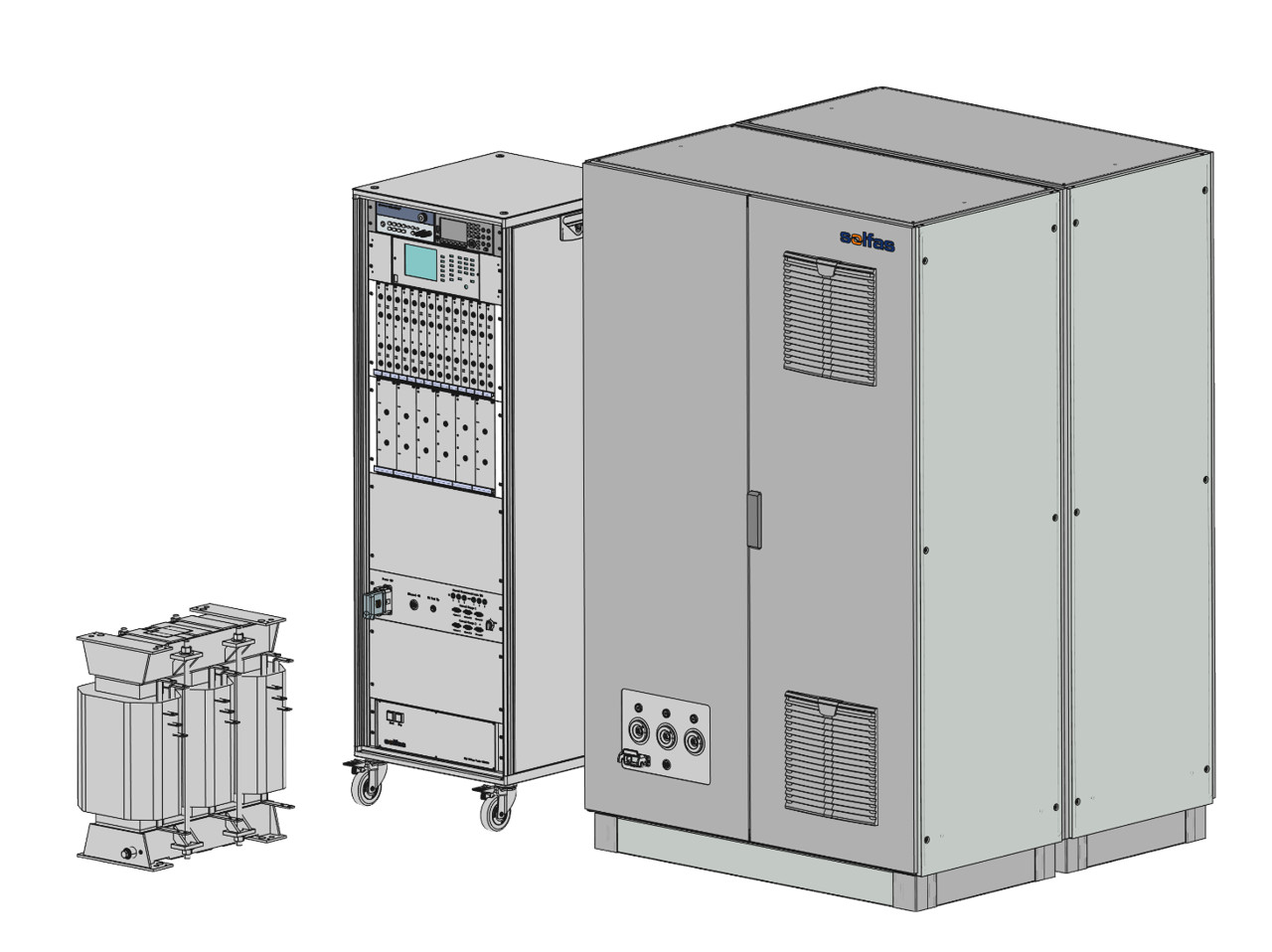 The system is equipped with safety devices in accordance with EN50191 to protect the operating personnel from dangerous electrical voltages.
Various accessories are available for optimum adaptation to individual workplace requirements.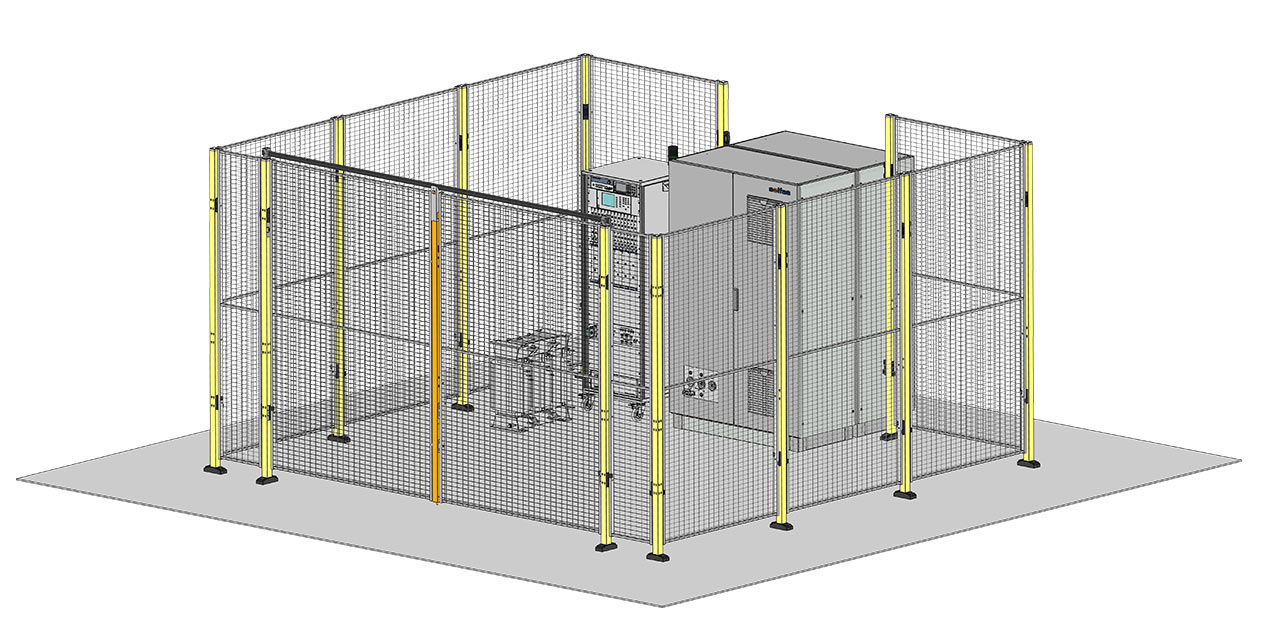 Model
TTS1000L
TTS1025L
TTS1050L
TTS1100L
Output Power
Without
Supply
27kVA
54kVA
108kVA
Sine Power Supply
Output Power Ranges1 2
–
63V 250A
125V 125A
250V 63A
500V 32A
1000V 16A
1500V 10A
63V 500A
125V 250A
250V 125A
500V 63A
1000V 32A
1500V 20A
63V 1000A
125V 500A
250V 250A
500V 125A
1000V 63A
1500V 40A
Transformer Rating
Routine Test3
–
Up
to 500kVA
Up
to 1000kVA
Up
to 2000kVA
Output Frequency
–
50Hz-
400Hz
Power Measurement
Precision power analyzer, Basic accuracy 0.05% Rdg + 0.05% Rng
Winding Resistance4
4-wire Measurement, Resolution 1 µΩ , Accuracy 0.03% Rdg + 0.015% Rng
High Voltage Test
0.1 … 6kV AC, 500VA
Insulation Resistance
Test voltage 500V, 1000V, Resistances up to 2GΩ
PE Conductor Test (Option)
Test current 10 … 30A AC
Safety Features
Complete plug & play solution for safe testing according to EN50191
Connections for emergency stop buttons , up to 5 safety sensors , warning lamps
Power Supply Weight and Dimensions (WxHxD)[mm]
–
950kg
1200x1900x1200
1100kg
1200x1900x1200
1350kg
1200x1900x1400
1) Customized ranges are available
2) Ranges for 50…60Hz, output current derating for 60…400Hz
3) Range limits must be considered, please contact Solfas for details
4) Option for higher resolution available
Need a more custom solution?
Contact us directly and allow us to advise you!
Monday to Friday 9am-5pm
+49-30-36751954