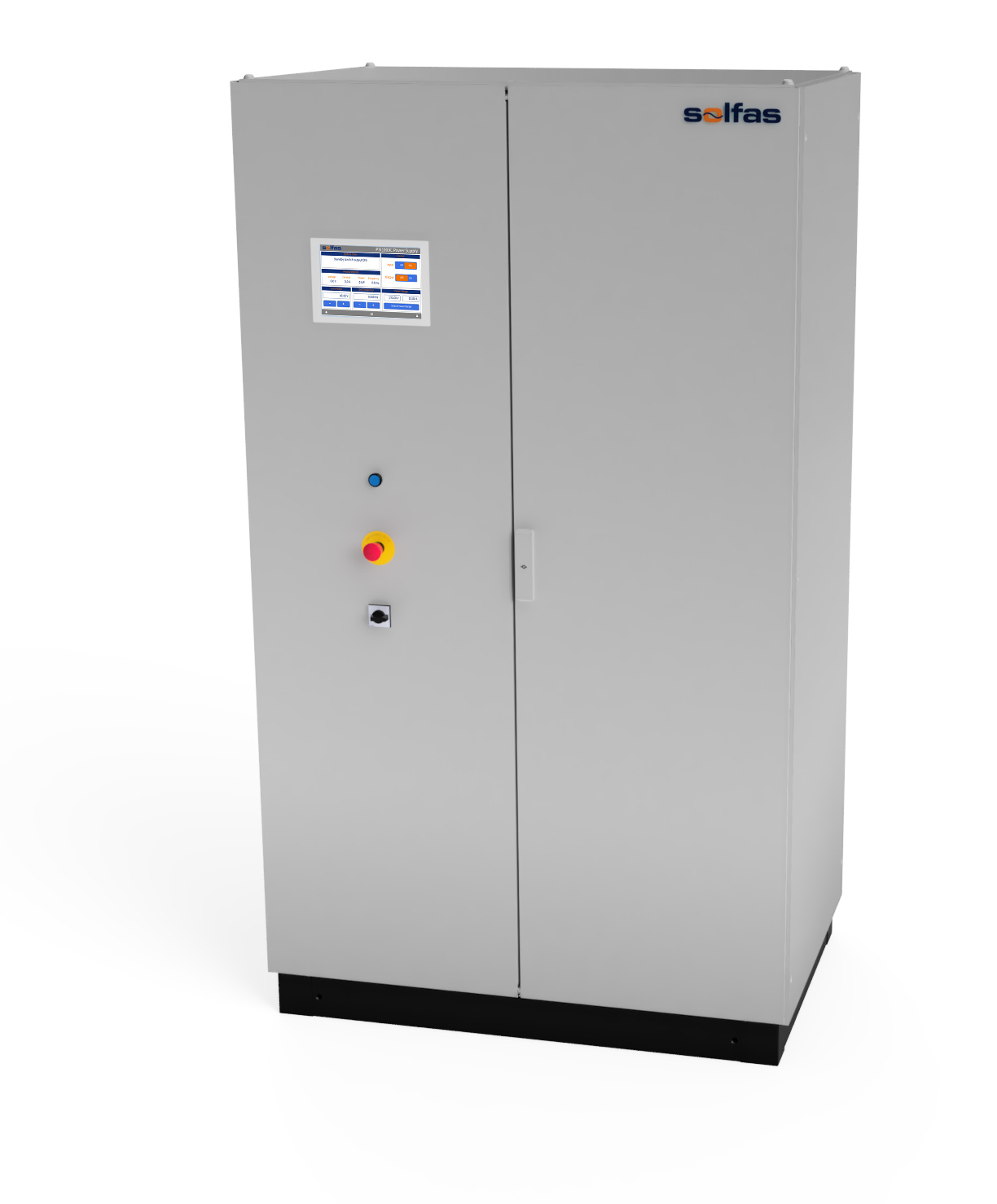 Electrical Drive & Automotive Energy System
Bidirectional DC power supply for automotive testing and simulation applications.
Control modes: voltage CV, current CC, power CP

Touch display and Ethernet remote control

Safety system with load disconnection
The PSD1000 systems are high efficient bidirectional DC power supplies for automotive testing and simulation applications. They provide a scalable output power up to 440kW.
The systems provide extensive setting and control options. They are operated by an integrated touch display or via Ethernet from a remote control unit PC.
For complex testing sequences our Solfas Test Suite 2 software is available.
Regenerative DC Power Supply
The PSD1000 output voltage can be set in the range 200-1000V, the maximum output current is up to 2000A.
Since the current flow can be in both directions, the system can be operated as a source or a load. It allows a wide variety of loads with capacitive, ohmic or inductive characteristics to be operated.
Output voltage, current and power are measured with high accuracy. Control modes are constant voltage, constant current or constant power.
Model
PSD1100
PSD1200
PSD1300
PSD1400
Output Power
± 110kW
± 220kW
± 330kW
± 440kW
Output Voltage
200V – 1000V
Output Current
± 500A
± 1000A
± 1500A
± 2000A
Efficiency
>97%
Input Voltage
3AC 380-690V 50-60Hz
Input Current
180A
360A
540A
720A
Measurements
Voltage, current, power, accuracy 0.2%
Protection
Overcurrent, overvoltage, overtemperature
Safety Features
Emergency stop, safety Interlock, output contactor
Weight and Dimensions (WxHxD)
411kg
600x2100x800mm
727kg
1200x2100x800mm
1043kg
1800x2100x800mm
1359kg
2400x2100x800mm