PSI1000C Power Supply Series
Small and mighty. Up to 10kVA.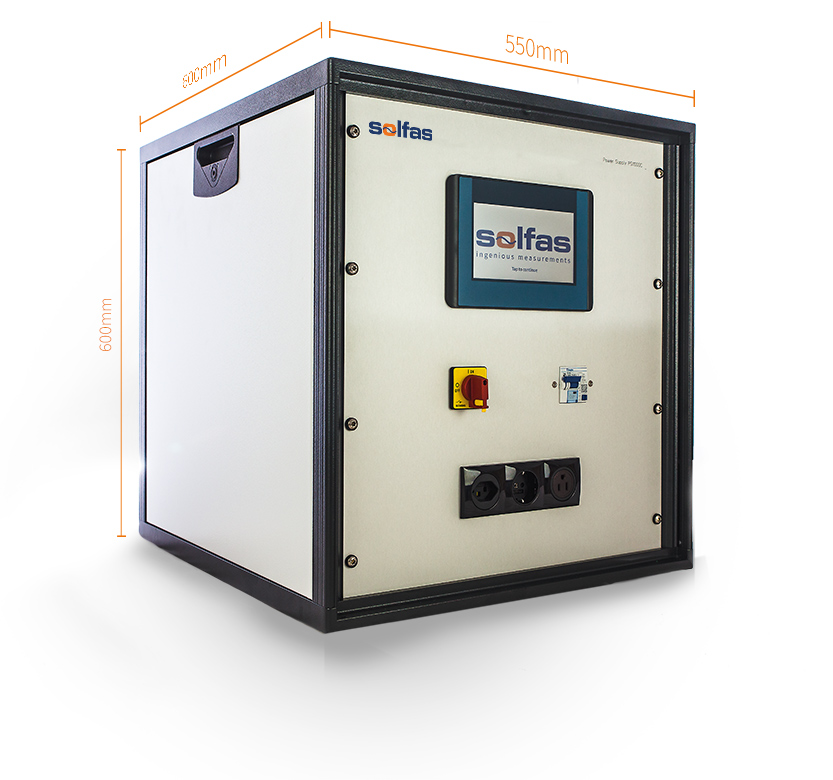 Starting with 2.5kVA up to 10kVA the PSI-Compact Series provides a wide power range.
With small device dimensions it is especially suitable for development use in
laboratories where setups and places change from time to time.
The precise digital regulation ensures stable output voltage
independent from line voltage and output load.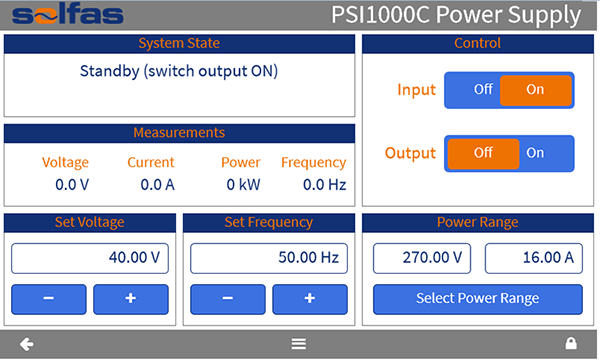 Simple usage via 7 inch touch display.
With the integrated touch display you can manage the device and your measurements without to plug a PC.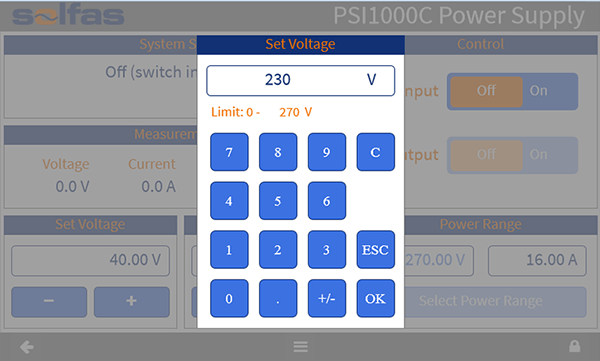 Enter current and output voltage at the device directly.
You can also use the display to view your measurements.
Model
 PSI1002C
 PSI1005C
 PSI1010C
Output Power
 2.5 kVA
 5 kVA
 10 kVA
Output Ranges 3-Phase
240V LL / 140V LN, 6A
480V LL / 280V LN, 3A
 240V LL / 140V LN, 12A
480V LL / 280V LN, 6A
240V LL / 140V LN, 24A
480V LL / 280V LN, 12A
Output Ranges 1-Phase (optional)
140V, 10A
280V, 5A
140V, 20A
280V, 10A
140V, 40A
280V, 20A
Output Frequency
 45 … 65Hz
Distortion
<1%  (Between 20-100% of range)
Input Voltage
3AC380-480V 50-60Hz
Input Current
5A
9A
18A
Measurements
voltage, current, power, power factor, frequency, accuracy better 0.5%
Protection
overcurrent, overvoltage, overtemperature
Dimensions (WxHxD)
550x600x500mm
550x600x600mm
550x800x600mm
Weight
 60kg
 85kg
 115kg
Scope of Delivery
Power supply PSI, measurement leads set, power connection cable
The PSI1000C Series can be used in diverse applications including
Research
Development
High Power Network Simulation
We support you and take care of your product
We also help you after buying our products. Whether maintenance, support, repair or calibration, it does not matter, we care about you and your products.