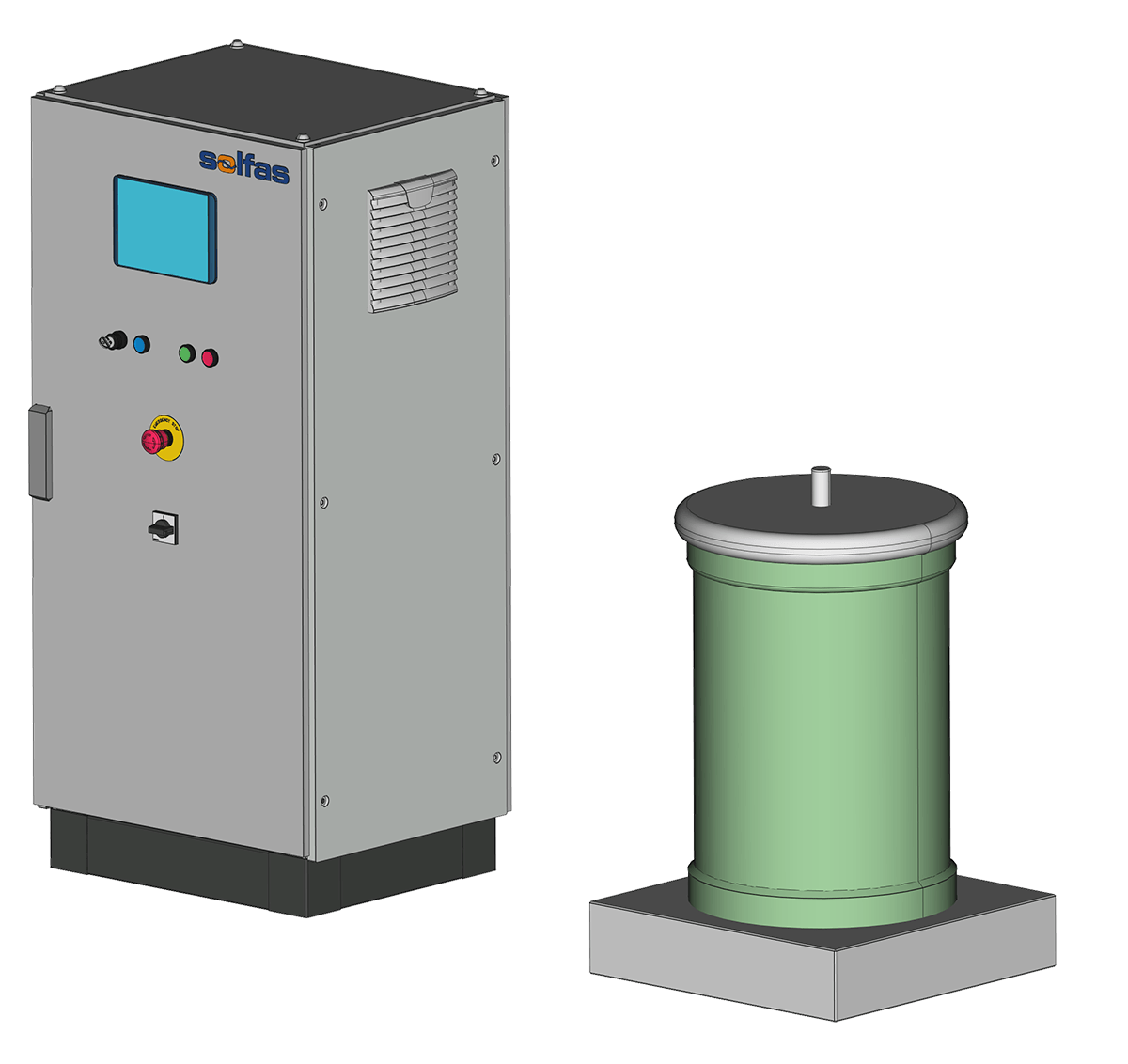 High Voltage Test System with Electronic Power Source
Powerful high voltage tester for medium voltage components such as power transformers, switchgear and cables.
Precision Voltage Control.
By the innovative and efficient frequency converter technique, a sinusoidal output voltage with low harmonic is generated. The voltage is precisely measured and regulated. The remote control via PC allows safe testing from the control room.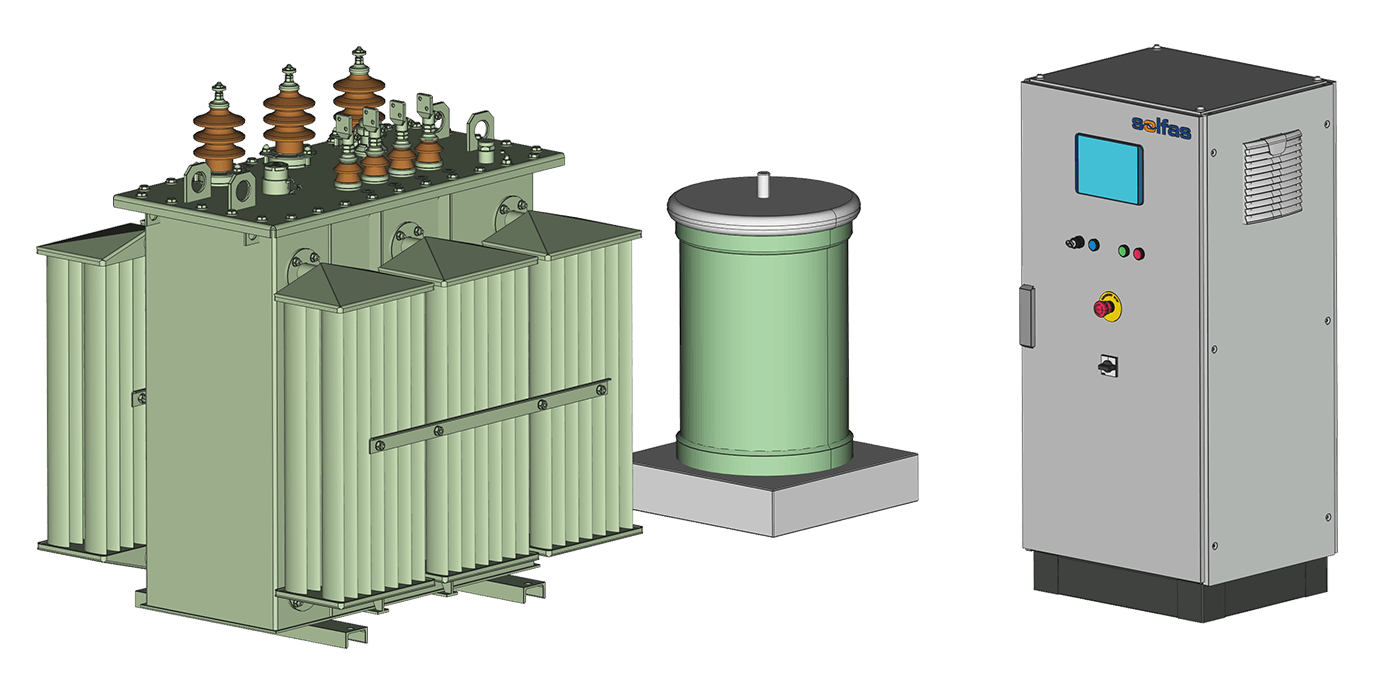 Model
GHV3000-10-100
GHV3000-20-100
Output Power
10kVA for 60s, 5kVA continuous
20kVA for 60s, 10kVA continuous
Output Range
100kV 100mA1)
100kV 200mA1)
Output Frequency
50-60Hz 1)
High voltage transformer
Cylinder type, single pole, oil-insulated, maintenance-free
Input Voltage
3AC 400V±5% 50-60Hz1)
Input Current
16A max
32A max
Measurements
Output voltage, Output current, Transformer input current
Current accuracy 1.0% of range


Voltage accuracy 2.5% of range

Protections
Adjustable overcurrent limit
Overvoltage, overtemperature
Dimensions Control Unit (WxHxD)[mm]
600x1600x600
800x1900x600
Dimensions High Voltage Unit (WxHxD)[mm]
540x830x540
540x830x540
Weight
210kg + 200kg
320kg + 200kg
1)other on request